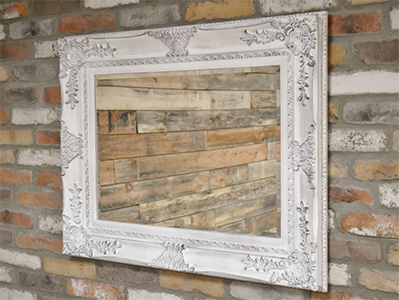 Rectangular Ornate Mirror
SKU 02983
Product Details
Rectangular Ornate Mirror

This item is hand carved from wood and each piece may vary in size, shape and colour.
H: 94cm W: 74cm D: 5cm
This item is a special item delivery order and will take up to 21 days for delivery. We will confirm delivery date when you place order, or use the contact us for a delivery quote before placing order.

Save this product for later